Vanessa Bryant Posts Heartbreaking Tribute To Her 'Best Friend' Kobe
Written by hot897pb on February 6, 2020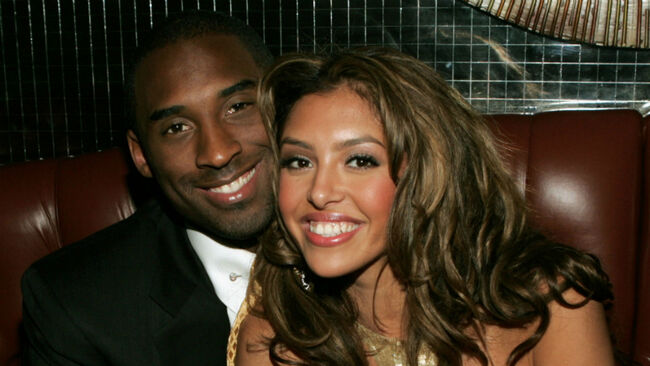 Vanessa Bryant is continuing to mourn the loss of her husband Kobe Bryant.

On Wednesday (February 5), V shared her latest tribute to Kobe on Instagram, posting a smiling photo of the legendary basketball player with the caption: "#mybestfriend #theBestdaddy Miss you so much. #handsome #sweet #funny #silly #lovinghusband ❤️Miss you saying, 'Bonjourno Principessa/Reina.'" (See the photo HERE)

Kobe, his 13-year-old daughter Gianna (Gigi), and seven others died in a helicopter crash on the morning of January 26. Since their passing, Vanessa has shared multiple tributes to her husband and daughter on Instagram. Earlier this week, she posted a fan-painted photo of Gigi, which she captioned, "Seeing my babygirl smile and happy again with a basketball 🏀 under her arm, wrapped in 💜💛love just warmed my heart. Thank you for this. @_vivalareina thank you!! My Gigi.❤️ #Mambacita."

Vanessa also recently shared a photo of one the Lakers' tributes — the organization placed Kobe's #24 Lakers jersey and Gigi's #2 Mamba Academy jersey on two courtside chairs — to Kobe and Gigi. "There is no #24 without #2. ❤️#GirlDaddy #DaddysGirl #MyBabies ❤️❤️ #OurAngels #KobeandGigi," she captioned the picture.
In addition to Kobe and Gigi, John Altobelli, Keri Altobelli, Alyssa Altobelli, Sarah Chester, Payton Chester, Christina Mauser, and the helicopter's pilot Ara Zobayan died in the tragic crash. The nine passengers, which included parents and players from the Mamba Sports Academy girls' team, were on their way to a youth basketball game in Thousand Oaks. While the crash remains under investigation, reports suggest that heavy fog was to blame for the accident.

On Monday (February 3), The Blast confirmed that Kobe and Gigi's remains have been given to their family for their final resting.

Photo: Getty Images
---
Reader's opinions
---