Vivica A. Fox Hints That Jussie Smollett Could Return To 'Empire'
Written by hot897pb on November 13, 2019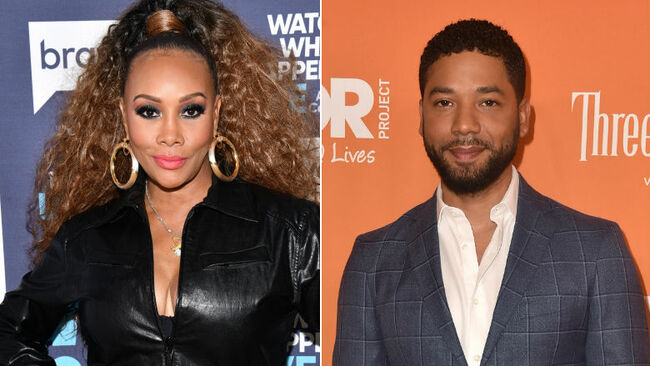 Fox's final season of Empire might include an appearance from Jussie Smollett after all, or at least that's what Vivica A. Fox hinted during her recent appearance on Watch What Happens Live with Andy Cohen.
On Sunday (November 10), the actress, 55, was asked if she agreed with the decision to axe Smollett, 37, (who plays Jamal Lyon) from the series' last season. "That was tough. He's family, he's always gonna be family," the star told host Cohen. "I love him to death. But there was just too much drama surrounding the circumstances."
Asked if she still keeps in touch with Smollett, who has been off the grid since the whole debacle with his alleged hoax hate crime, Fox replied, "Of course," adding, "Who knows? Don't count him out. Y'all may see him." However, Fox went on to admit that she hasn't read the script for the show finale yet as they're only about halfway through the season right now.
Back in June, it was reported that a special prosecutor has been appointed Smollett's case to review the way prosecutors handled it and its dismissal. "If reasonable grounds exist to further prosecute Smollett, in the interest of justice the special prosecutor may take such action," a judge said on Friday. Word of the new order is surprising since the Office of State's Attorney Kim Foxx dropped all charges against Smollett after the grand jury indicted the actor on 16 felony counts for lying to authorities. Foxx has responded to the new order in a statement, saying, "I respectfully disagree with the court's conclusion that, in the absence of any conflict, the appointment of a special prosecutor is required. As always, I remain committed to transparency, justice, and the public safety of the communities we serve."
---